Free Wireless Plan
If you receive benefits from a government assistance program like food stamps or Section 8 housing, you are qualified for free government cell phone service. Free goverment cell phone service is provided by the Federal benefit program called Lifeline. Check to see if you qualify for Lifeline.

With the Lifeline subsidy, you get a cell phone and as much as 1000 wireless service minutes every month depending on your state. You can make local and long distance calls, send text and receive text messages, and access voicemail.
We currently provide free government cell phone service to Arizona, Arkansas, Colorado, Louisiana, Illinois, Indiana, Iowa, Kansas, Kentucky, Maine, Maryland, Michigan, Minnesota, Missouri, Nebraska, Nevada, Oklahoma, Pennsylvania, Rhode Island, South Carolina, Texas, Washington, West Virginia, and Wisconsin residents only but soon will expand to other states.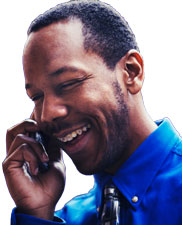 We won't be billing you because the service is free*. There is no contract! Your minutes renew automatically each month! Need more than the plan minutes? You can purchase more minutes at our low rates.

The service, which is sometimes referred to as the "Obama Phone", gives qualified households a monthly subsidy towards their communications expense. This subsidy can be used toward a home phone or mobile phone service, but not both. The amount of the subsidy can vary slightly among the different states but is $5.25 is the current subsidy for Voice service. With this money, you receive minutes of cellular usage. The number of minutes depends on the amount of subsidy available in your state and to cost of wireless in that area.