Qualifying Government Assistance Programs
If you are currently participating in government assistance program, you are qualified to receive government assistance for your cell phone service.
The qualifying programs vary by state. In general, the Federal default qualifications are:
Medicaid
Food Stamps
Temporary Assistance to Needy Families (TANF)
Federal Public Housing Assistance (Section 8)
Supplemental Security Income (SSI)
Low Income Home Energy Assistance Program (LIHEAP)
National School Lunch Program (NSLP)
Household Income at or below 135% of the Federal Poverty Guidelines
Head Start (income eligible)
Food Distribution Program on Indian Reservations (FDPIR)
Tribally Administered TANF
Bureau of Indian Affairs General Assistance
Read more about the Lifeline Program and its qualifications.
See the state specific qualifications on the individual application forms.
Free Cell Phone Plan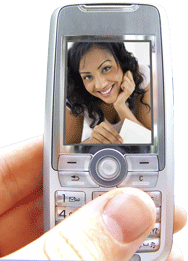 Free minutes replenish monthly
Texting
Long Distance
Voicemail
Get government assisted mobile phone service and a free cell phone.*
*Most states. Oklahoma has a $1 per month charge for cellular service. Texas has a $30 activation fee.