Free Government Cell Phone Service - Michigan
Michigan residents can get free cellular phone service. Households receiving government assistance are qualified and will get service free each month.
Activation Fee may apply
Michigan Residents Must Now Qualify in the National Verifier
The Lifeline National Eligibility Verifier is a system that determines eligibility for a Lifeline phone service applicant. It is managed by the USAC (Universal Service Administrative Company).
ALL Lifeline applicants in Michigan MUST be qualified through the National Verifier before they can complete a Lifeline subsidized cell phone application with a phone service provider. When you apply for Lifeline supported service, the National Verifier will be checked to be sure that you are qualified for Lifeline service. If not, you will be presented with a message informing you to go to the National Verifier and qualify then, return to complete your Lifeline Cell Phone Service application.
Be sure to use the exact same information on your free cell phone service application as you provided to the National Verifier (Name, address, etc).
Additionally, on your Lifeline application, please enter your full name as it appears on your ID that you will provide as proof of identity. If your ID shows a full middle name, enter your full middle name. If your ID uses your middle initial, enter your middle initial on your Lifeline application. This will insure that your application does not fail for identity issues.
Apply for Free Cell Phone Service
Be sure to use the exact same information on your free cell phone service application as you provided to the National Verifier (Name, address, etc)
Get started right away! Just fill out the on-line enrollment application, submit it along with any required documentation, and you'll get FREE cell phone service.
Lifeline Service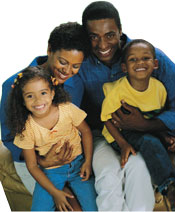 The federal Lifeline assistance program does not provide free government phones. Lifeline subsidizes low income households for telephone or internet services. We apply this subsidy toward your minutes for a wireless plan. In Michigan, you will get 350 minutes per month, unlimited text messaging and 4.5GB of data - all for no charge (when qualified for EBB). If that's not enough, you can easily top-off your voice or data at our low rates on a pay-as-you-go basis. Smartphones are available for an additional charge.

Your 350 minutes will replenish each month as long as you use your service and remain eligible!
Note: This plan is based in current FCC Lifeline program rules. Changes to those rules could result in additional charges or changes to service.

There is no contract, no credit check, and no obligation. You can cancel at any time with no cancellation fee.
Minutes on the 350 minute per month plan expire each month on your cycle date and do not roll over. Text messaging is available with this plan.
---
Easy to Get FREE Wireless Plan in MI!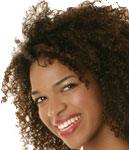 Apply Today
Looking for a free government smartphone plan? All you need to do is complete the on-line application with the required proof of identification and eligibility. We connect you to the best cell phone company available to you. You'll get your handset right away! (additional fee may apply)

No bills, no contract.

Wireless plans in MI include Caller ID, Call Waiting, Three-Way Calling, Call Forwarding, and Voicemail.