Free Government Cell Phone Service - Maryland
Residents of Maryland receiving some form of government assistance like the Food Stamps or Medicaid are qualified for a free cellular plan
Get started right away! Just fill out the on-line form, submit it with any required documentation, and you'll get wireless handset at no charge in just a few days.
Is this the "Obama Phone" you've heard of?
You may have heard people talk about a free wireless plan that is referred to as the Obama Phone. This program is indeed what that term is referring to. However, it isn't quite accurate. First, President Obama didn't create the plan. The plan is called Lifeline and was around long before Obama became president. The Lifeline program is intended to make telephone communications affordable for low income households by providing a subsidy to those who qualify. Until recently, it was mainly applied to wire-line. The second misconception is about the free phone. The "Obama Phone" doesn't provide a free handset. It provides only a subsidy toward usage. That subsidy allows providers like us to give the customer free minutes of use. The cost of the handset is actually at the expense of the provider.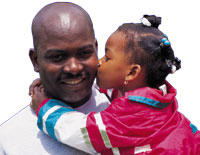 Get up to 1000 minutes per month for no charge. If that's not enough minutes, you can purchase more at great low rates on a pay-as-you go basis. You can place local and long distance calls, access voicemail, and send and receive text messages.

Every month you get a fresh 1000 minutes! You won't get a bill because the plan is FREE!.

There is no credit check, no contract, and no obligation. Cancel your plan whenever you want. But, there's no reason to cancel because it's FREE.
MD Qualifications
To qualify for this free government wireless plan, you must be currently enrolled in one of the following government assistance programs:
Supplemental Nutrition Assist Program (SNAP)
Veteran's Pension or Survivor's Pension Benefit
Supplemental Security Income
Medical Assistance (Medicaid)
Federal Public Housing (Section 8)
Bureau of Indian Affairs, General Assistance
Tribally Administered TANF
Food Distribution Program (FDP) - Indian Reservations
Head Start (Income-eligible)
Residents may also qualify based on Income. If your household income is at or below 135% of the federal poverty level, you can qualify for lifeline benefits.
---
Easy to Get Maryland FREE Cell Phone Service!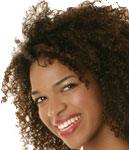 All we need is for you to submit the on-line Lifeline certification / application form, and any required proof of assistance program participation (like a picture of your SNAP card) or proof of income. We'll get your handset out to you right away!
No bills, no contract.

Pay nothing! EVER!

Wireless plans in MD include Caller ID, Call Waiting, Three-Way Calling, Call Forwarding, and Voicemail.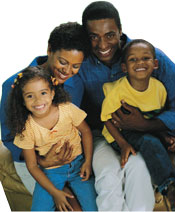 Low income families in MD can get a free wireless plan.