Government Cell Phone Plan in Oklahoma
Oklahoma residents on Tribal land receiving government assistance qualify for Lifeline assistance which means you get free cellular phone service
You'll even get a smartphone for no cost to you!

Apply right away! Just fill out the on-line form, submit it along with supporting documents, and you'll get your free handset in just a few days ready to use.
Lifeline Applicants Must Now Qualify in the National Verifier
The Lifeline National Eligibility Verifier is a system that determines eligibility for a Lifeline phone service applicant. It is managed by the USAC (Universal Service Administrative Company).
ALL Lifeline applicants in Oklahoma MUST be qualified through the National Verifier before they can complete an application with a phone service provider. When you apply for Lifeline supported service with any carrier, the National Verifier will be checked to be sure that you are qualified for Lifeline service. If not, you will be presented with a message informing you to go to the National Verifier and qualify then, return to complete your Lifeline Cell Phone Service application.
Be sure to use the exact same information on your free cell phone service application as you provided to the National Verifier (Name, address, etc).
Additionally, on your Lifeline application, please enter your full name as it appears on your ID that you will provide as proof of identity. If your ID shows a full middle name, enter your full middle name. If your ID uses your middle initial, enter your middle initial on your Lifeline application. This will insure that your application does not fail for identity issues.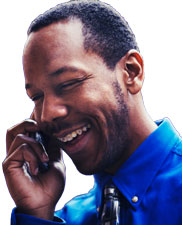 Get UNLIMITED minutes per month. With those minutes you'll be able to make local calls or long distance calls and access voicemail. Unlimited Text messaging is included with this plan.

You will also get 4.5GB of data!

A credit check is not required, no contract, and no obligation. Cancel your service whenever you want. But, for just $0, you won't find a cheaper mobile plan.
OK Qualifications
To qualify for a free government cellphone plan in Oklahoma, you must be currently enrolled in at least one of the government assistance programs listed here:
Food Stamps, aka Supplemental Nutrition Assistance Program or SNAP
Federal Public Housing FPHA (Section 8)
Supplemental Security Income (SSI)
Veteran's Pension or Survivor's Pension Benefit
Medical Assistance (Medicaid / Sooner Care)
Bureau of Indian Affairs, General Assistance
Tribal Administered Temporary Assistance for Needy Families (TTANF)
Food Distribution Program on Indian Reservations (FDPIR)
HeadStart (income qualify Tribal Only)
This government assisted plan is provided under the Federal Lifeline program. It is intended to help low income families afford telephone service. It can be used by qualified individuals for wireless or wire line plans. Lifeline is available for just one line per household.
---
Free Smartphone and unlimited Cell Phone Service on Oklahoma!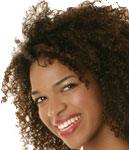 Apply Today
All we need is for you to submit the on-line application form. You will need to be qualified in the National Lifeline Eligibility Database which may require documentation for proof of income or assistance program participation (like a picture of your Medicaid card) and a picture of your drivers license. We'll get your phone out to you right away! Get and iPhone for a small additional charge.
No contract, no cost.
Pay nothing and get unlimited minutes per month for voice or text messaging as well as 4.5GB of data.

Wireless plans in OK include Caller ID, Call Waiting, Three-Way Calling, Call Forwarding, and Voicemail.