Free Government Cell Phone Service - Georgia
Georgia residents who are in any government assistance programs like the Supplemental Security Income or Food Stamps are qualified for a free cellular phone plan.
Activation Fee may apply
Lifeline Applicants Must Now Qualify in the National Verifier
The Lifeline National Eligibility Verifier is a system that determines eligibility for a Lifeline phone service applicant. It is managed by the USAC (Universal Service Administrative Company).
ALL Lifeline applicants in Georgia MUST be qualified through the National Verifier before they can complete an application with a phone service provider. When you apply for Lifeline supported service with any carrier, the National Verifier will be checked to be sure that you are qualified for Lifeline service. If not, you will be presented with a message informing you to go to the National Verifier and qualify then, return to complete your Lifeline Cell Phone Service application.
Be sure to use the exact same information on your free cell phone service application as you provided to the National Verifier (Name, address, etc).
Additionally, on your Lifeline application, please enter your full name as it appears on your ID that you will provide as proof of identity. If your ID shows a full middle name, enter your full middle name. If your ID uses your middle initial, enter your middle initial on your Lifeline application. This will insure that your application does not fail for identity issues.
Quick and Easy Application
If you are a qualified low income household in Georgia, just fill out the on-line application by following the "Apply Now" button above, and you'll get your wireless handset in just a few days, at no charge.

You'll receive 350 anytime minutes per month for no cost. If you run out of minutes before your monthly refresh date, you can buy more at great low rates on a pay-as-you go basis.
With your free service you can make local and long distance calls, send and receive text messages, and access voicemail.

Your account will reset to 350 minutes each month automatically. You won't get a bill because those 350 minutes are free! There is no credit check, no contract, and no obligation. You may cancel the plan at anytime. But, as long as you use the minutes and remain eligible, it will continue for free. Enroll in the Emergency Broadband Benefit program along with Lifeline and receive 4.5GB of Data per month for no charge.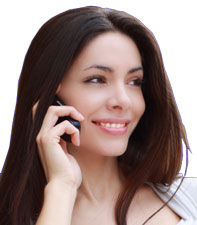 Lifeline in GA
With your free service you get Call Waiting, Caller ID, and Voicemail.

You can verify your eligibility here. Then, get started by clicking the Apply Now button above. Get started now! Take advantage of this government assistance program that was created to help low income families afford telephone communications. Don't miss that new job because you don't have a phone! Don't neglect the safety of your family because you can't call for help! Enroll in the Lifeline program today.
---
Easy to Get FREE Mobile Phone Service in GA!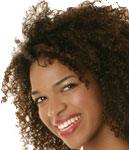 Get Started
All you need to do to start your no-cost plan is to fill out the on-line application / Lifeline certification form then provide any required proof of program participation documentation along with identity verification. We'll have your handset out to you right away!
No long term contract or cancellation fee.
No early termination fees
No Bill.
Pay nothing when combined with EBB.
Co-Pay plans also available.